Providing optimal services as a strategic partner and serving the customers with more innovative services
For over 40 years, AEON delight has demonstrated its strength by offering services in the "operation field" of Facility Management (FM) and thereby providing "safety, security and comfort" of facilities (building and surrounding environment) to the customers. Further, we have expanded the scope of FM to the "management field" ranging from creating workplace concepts, designing office layouts, energy management, security measures, to measures for BCP (Business Continuity Plan) in case of disasters. As a strategic partner, we are contributing to further the growth of our customers by providing optimal services.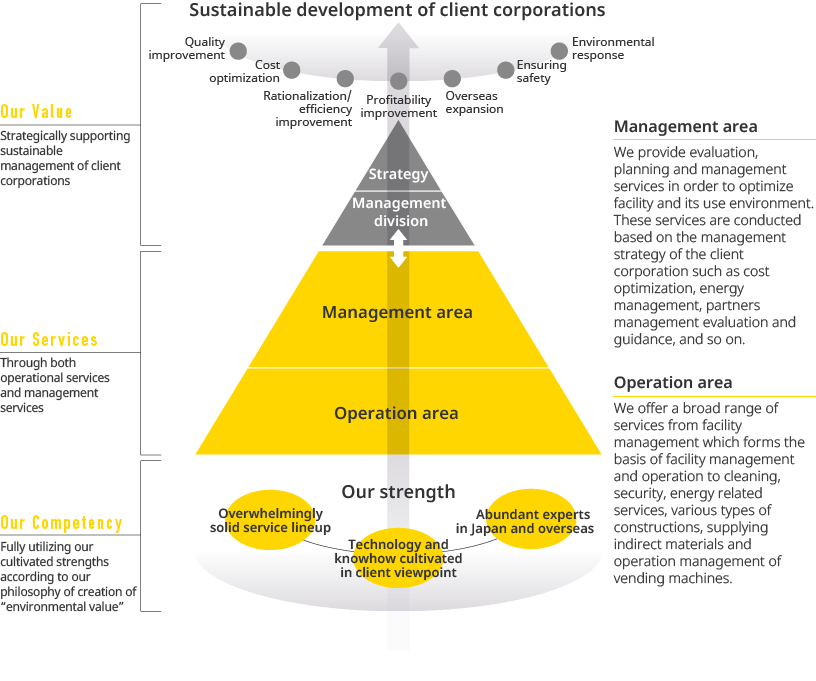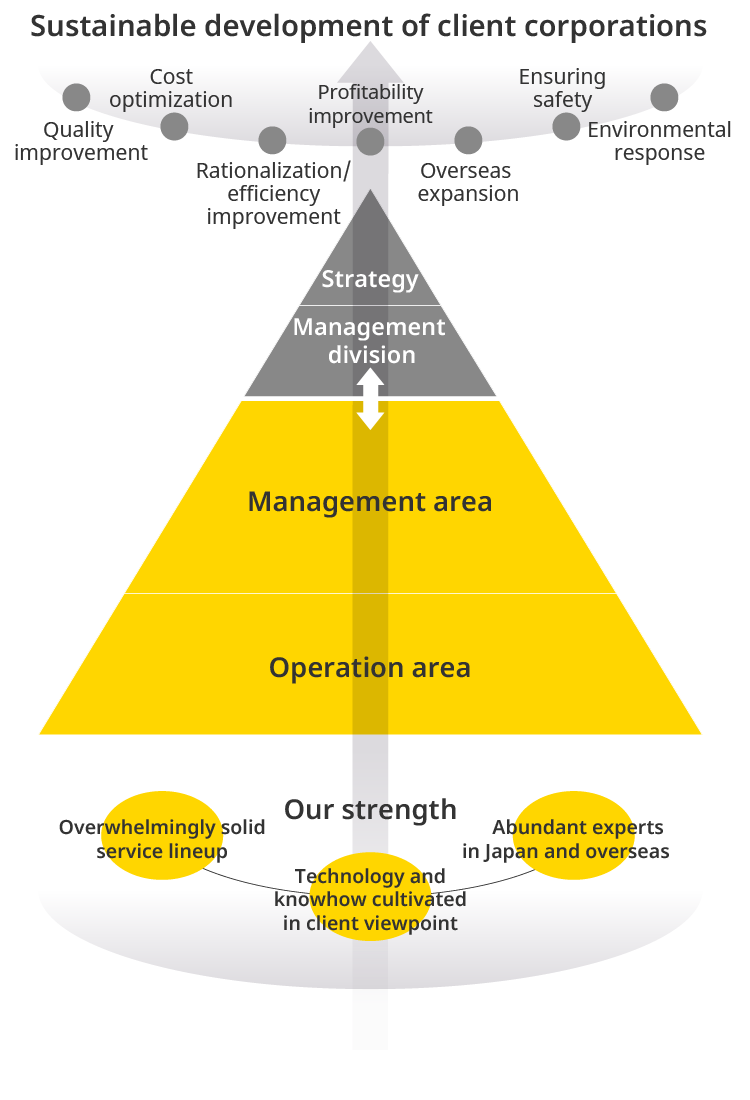 Management area
We provide evaluation, planning and management services in order to optimize facility and its use environment.
These services are conducted based on the management strategy of the client corporation such as cost optimization, energy management, partners management evaluation and guidance, and so on.
Operation area
We offer a broad range of services from facility management which forms the basis of facility management and operation to cleaning, security, energy related services, various types of constructions, supplying indirect materials and operation management of vending machines.