Human Resource Development
Fostering professional personnel with a training curriculum based on practical knowhow
There are a lot of projects that AEON delight develops which require specialized knowledge and skills. Therefore, AEON delight has arranged a practical knowhow based training curriculum and has focused on developing professional human resource with not only reliable knowledge and skills but also hospitality spirit and management skills.
Abundant experts and network
Number of sites and qualified staff that can cover all over Japan
The number of regional offices and establishments where staff reside amounts to more than 600 in Japan nationwide. The cumulative total number of about 20,000 highly qualified staff in the industry are enrolled and are located at each site. Moreover, we aim to provide nationwide standardized service through networking with approximately 10,000 cooperating corporations across the nation. The control center that centrally manages emergency information operates 24 hours a day, 365 days a year, so that we are equipped with a system that can respond instantaneously even in case of emergencies such as incidents and disasters.
Examples of qualifications held by AEON delight employees
Registered architect (Class 1/2)
Qualified building equipment inspector
Building construction management engineer (Class 1/2)
Piping construction management engineer (Class 1/2)
Licensed electrical engineer (Type 1/2/3)
High-voltage electrical engineer
Electrical engineer (Type 1/2)
Electrical work operation and management engineer (Class 1/2)
Boiler engineer (Expert, Class 1/2)
Boiler mechanic
Hazardous materials engineer (Type A/B/C)
Fire protection engineer (Type A/B)
Qualified firefighting equipment inspector (Type A/B)
Qualified fire prevention property inspector
Fire prevention manager (Type A/B)
Fire prevention equipment inspector
Refrigeration equipment supervisor (Type 1/2/3)
Qualified person form energy management (heat/electricity)
Energy manager (heat/electricity)
Qualified elevator inspector
Analog installation technician (Type 1/2/3)
Digital installation technician (Type 1/2/3)
Analog and digital installation technician
Chief telecommunications engineer (Type 1/2)
Professional engineer
Instrumentation engineer (Class 1)
Septic tank manager
Water tank cleaning supervisor
Building environment and sanitation management technician
Sanitation supervisor (Class 1/2)
Building cleaning technician
Building facilities management engineer (Class 1/2)
Pollution control manager
Fluorocarbon refrigerant engineer (Type 1)
Eco-tuning engineer (Type 1/2)
Security guard training supervisor (Class 1 to 4)
Machine security system manager
Traffic control security (Class 1/2)
Valuable goods transport security (Class 2)
Facility security (Class 1/2)
Registered real estate transaction manager
Vocational training instructor
Certified facility manager
etc.
(As of May. 2020, consolidated)
Network in China and ASEAN
Currently, AEON delight actively promotes client development of Japanese corporations, foreign-affiliated corporations and local corporations in the Asian market. We are steadily increasing the number of entrusted contracts with high quality services based on Japanese quality and knowhows that are compatible with the local circumstances.
Systematic specialized human resource development
AEON delight Academy Nagahama
In our research and training facility "AEON delight Academy Nagahama", pragmatic technical training and management training are carried out by reproducing the actual site situation as much as possible. We constantly develop specialized talents whose skills are recognized at the global level.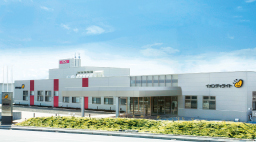 E-learning education
By instantly making the latest information into a content, we are building a system that, regardless of where the staff are located throughout the country, can provide the latest information and high-quality services to them.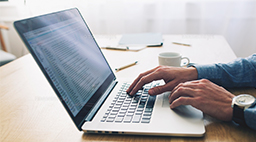 Human resource development in China and ASEAN
In order to provide services based on Japanese quality, we standardize methods to ensure operational quality, and are working on training and educational programs aimed at equalizing service levels, at the same time as putting effort into training management-level staff.