In China and the ASEAN countries, the market for facility management is expanding in line with the development of social infrastructure and changes in the urban environment. In order to build an overwhelmingly strong brand in Asia, AEON delight is working to enhance services tailored to market characteristics in each country. Our Japanese style services are customized according to the culture, business customs, legal regulations, and local circumstances in each country. In addition, we train the local staff with methods that ensure operational quality and visualization. We also implement various programs such as training and educational programs aimed at standardizing service levels, and training of management personnel who promote the development of mechanisms to raise customer satisfaction.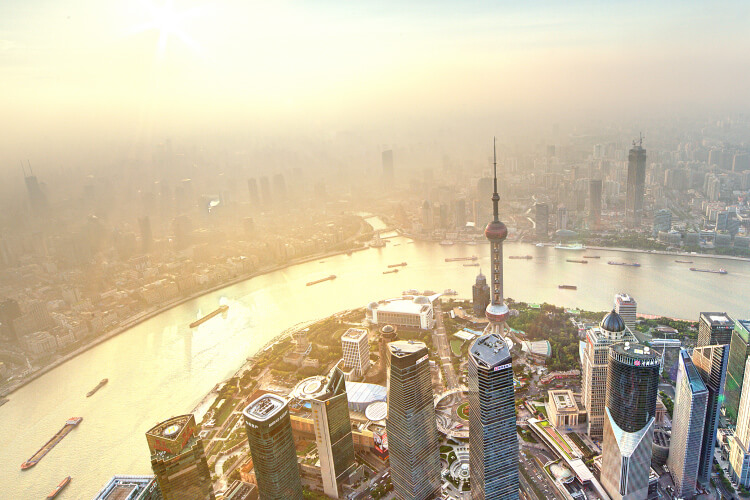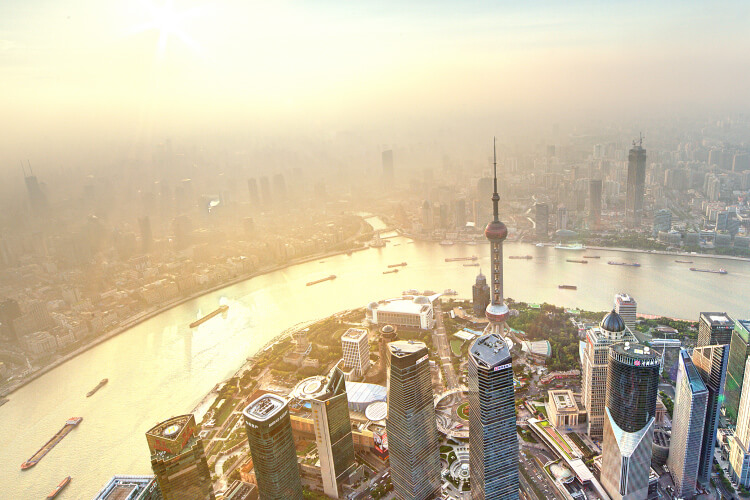 AEON delight offers unique services as the first Japanese company to have simultaneously obtained multiple licenses. Our business is growing with an increasing number of contracts with Japanese, European and American companies besides local firms, and we look to expand to neighboring countries in the future.
More

Expanding business through collaboration between Japan and China
Since establishing a local subsidiary in Beijing in 2007, AEON delight has steadily expanded business in China. In 2012, we established a joint corporation with a leading local firm to promote localization of operations. Our services are currently offered by AEON DELIGHT (Jiangsu) Comprehensive Facility Management Service Co., Ltd. ("AD Jiangsu") in North and East China, and by Wuhan Xiaozhu Property Management Co., Ltd. ("Wuhan Xiaozhu") in Central and South China. (See column for details) AEON delight (Shanghai) Management Co., Ltd. also began operations in May 2017 to manage quality control for the entire China business and to develop IFM(*). We are promoting IFM sales through collaboration with the sales division in Japan, by approaching global companies expanding business in China.

*IFM (Integrated Facility Management) :
A service that integrates management and operation of outsourcing needs related to facilities.

IFM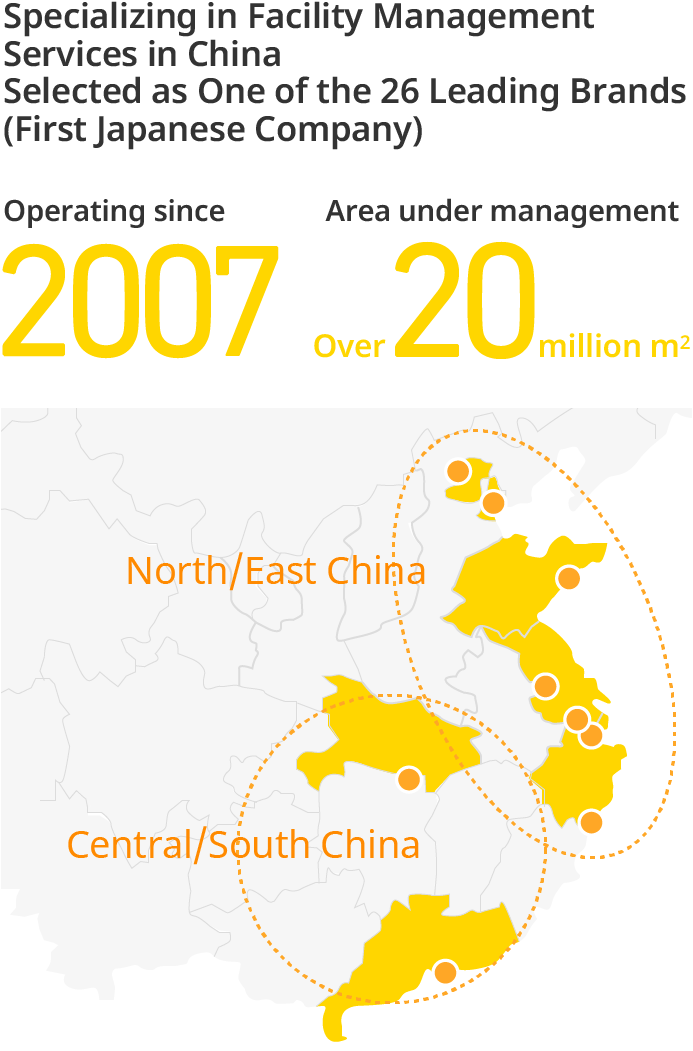 Provided Service
Our local staff in China undergo various training and education programs to be able to offer the same service levels as in Japan. By leveraging the technology and knowhow accumulated over 40 years in Japan, we are offering services that are suited to the features of China.
Facilities Management

Security Services

Cleaning Services

Interior Works and Management

Environmental load reduction

Vending Machine Services
Established the AEON delight brand
In 2017, AD Jiangsu and Wuhan Xiaozhu were selected among the top 100 FM companies in China. Further, AEON delight written in Chinese as "永旺永楽" was selected as one of the 26 advanced firms providing facilities management, by a society studying real estate brand value in China. Our activities have established a brand that is rooted in the community.
Major Activities and Initiatives
Enhancing services while responding to diverse FM needs
Our business in China has shown steady growth, reflecting the increase in contracts for state-run and private companies as well as European and American companies. As of FY2017, we have around 200 contracted properties, with more than 20 million square meters of area under management.
Our two core companies, AD Jiangsu and Wuhan Xiaozhu, are providing services mainly to medium- to high-end facilities including residences, shopping centers, hospitals, retirement homes, high-end factories and transportation infrastructure facilities. The development of a next-generation facility management model is underway at a large commercial facility in Suzhou, where various equipment such as air conditioning and lighting are connected on a network. This is being implemented ahead of other facilities in the country and will realize energy saving through automatic control and central management.
Areas for expansion will be the catering business and renovation business with high demand in China, while we work to create a new FM by utilizing technology.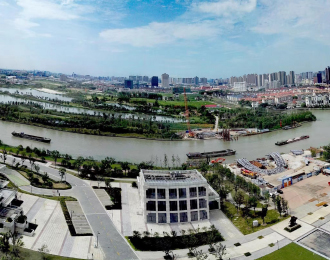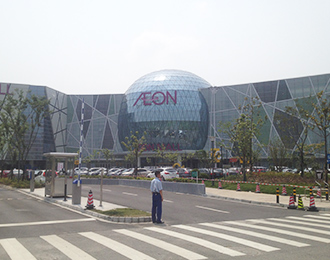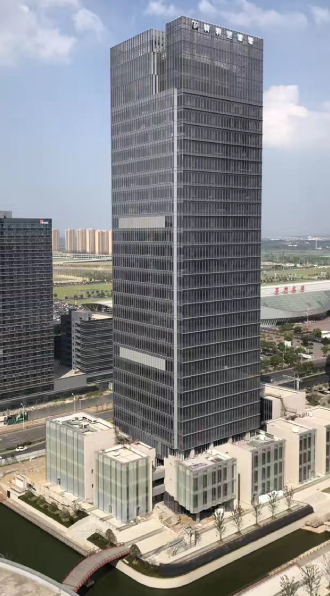 Close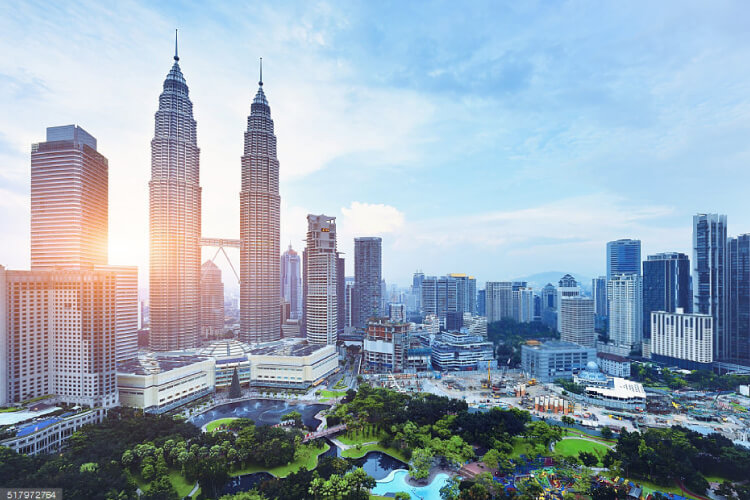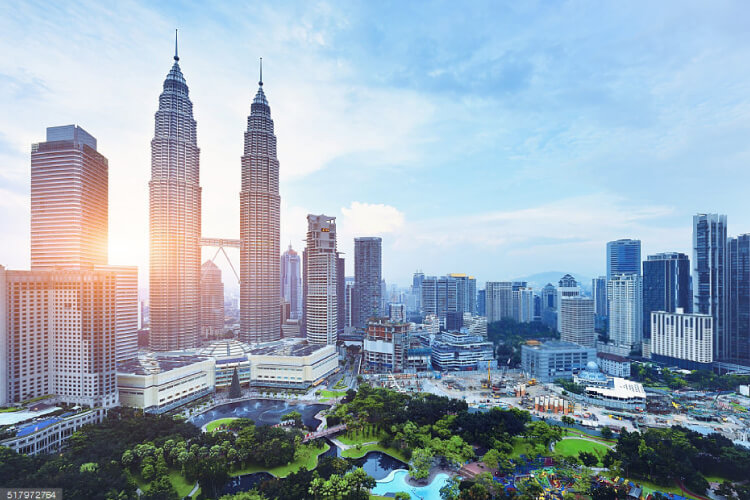 AEON delight has been accelerating business development based on an alliance strategy with leading local companies. We are also enhancing our services and further developing the business with a view to expand into the neighboring country of Indonesia.
More

Accelerating business development through alliances with leading companies
Our local subsidiary in Malaysia was established in 2012. Since then, AEON delight has formed business alliances with leading local companies and has mainly been offering services in cleaning, proposal of energy saving measures and vending machine management. Starting in 2017, we have worked to expand our services by focusing on contracting permanent facility management and renovation work.
While maintaining the Japanese level of service quality, the service specifications are customized to reflect the local religion, culture and lifestyles as well as business practices, in our effort to enhance customer satisfaction. Employment, education and training of local personnel are also important to us, and we are actively hiring staff in Malaysia as well as from neighboring countries with abundant human resources. Our training division has also developed a unique education and training program through collaboration with an affiliated company having knowhow in managing personnel with diverse backgrounds.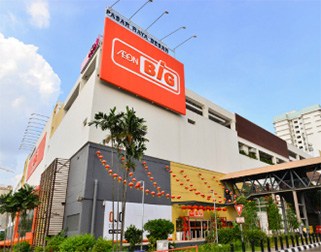 Provided Service
Facilities management & Energy saving

Cleaning Services

Vending Machine Services

Materials/Supplies Sourcing Services

Others :

Security
Customer support
Future Initiatives
Anticipating needs to expand our scope of service and business areas
Our future plan is to expand the scope of service such as introducing machine security. Energy cost reduction has also become a social challenge in Malaysia, with high average annual temperatures as well as high electricity charges and usage. In response to these needs, we will develop the "energy solution service" business through collaboration between Japan and Malaysia, to save energy through the use of advanced technology.
Furthermore, we are working to provide IFM services in light of an increasing number of Japanese companies entering the Malaysian market in recent years. And with a view to expand business in Indonesia, a country having many similarities in language and religion, we will enhance services and expand business areas and thereby contribute to the client's growth.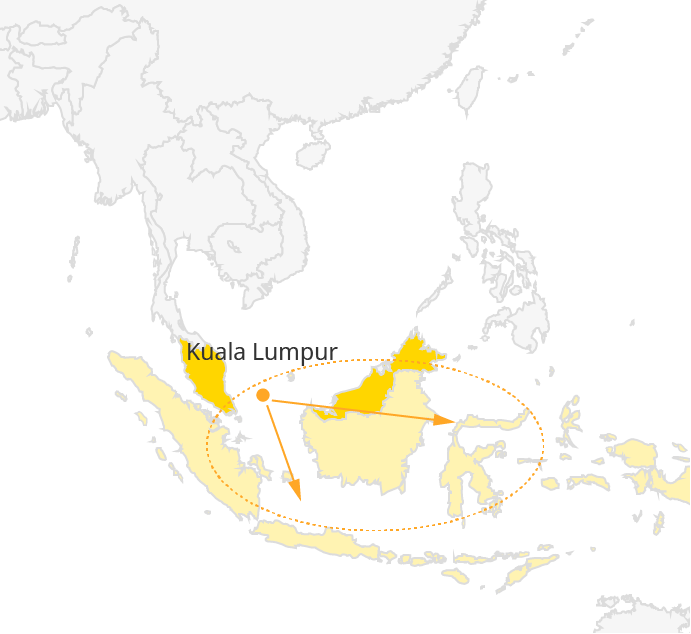 Affiliated Company
Close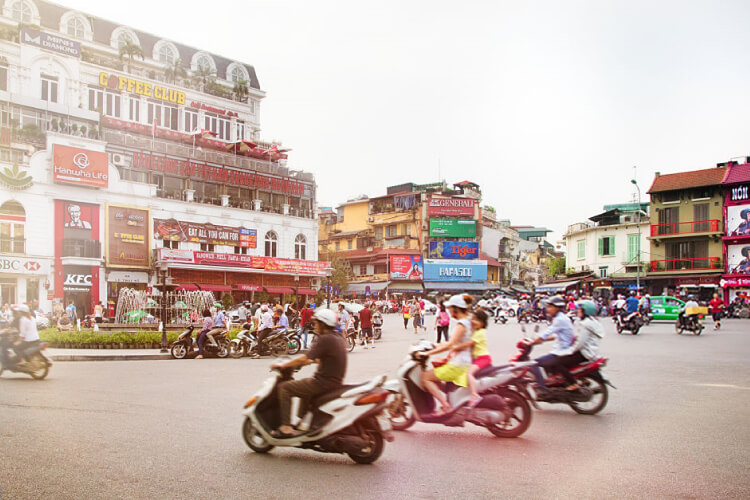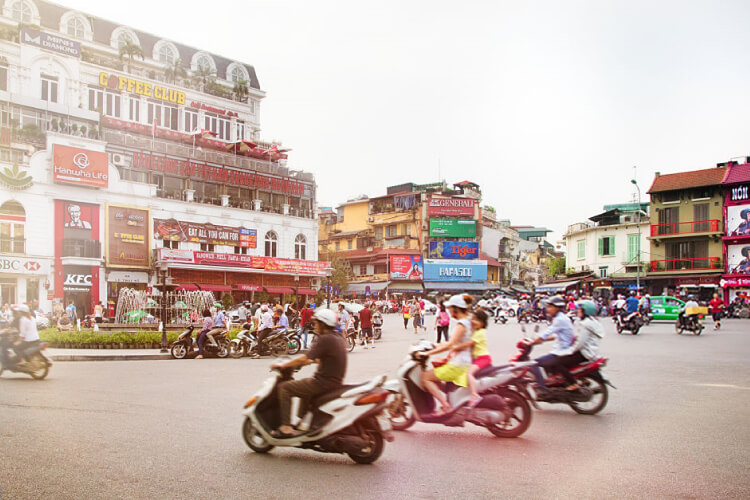 AEON delight is providing unique services as the first Japanese company to have simultaneously obtained a number of licenses for different types of businesses. Our business is growing with an increasing number of contracts with Japanese, European and American companies besides local firms, and we are looking to expand to neighboring countries in the future.
More

Creating a market based on the concept of "safety, security and hospitality"
AEON delight established a local subsidiary in Vietnam in 2012. At a time when the concept of "facility management" still did not exist in the country, we were the first foreign-affiliated company to have obtained eight business licenses in fields such as facility management, cleaning, security, vending machine management, and real estate management. We have since created an FM market with these business licenses related to facilities.
Based on "safety, security and hospitality" that has consistently been our concept since our establishment, we are providing services to various types of facilities including large Japanese-affiliated commercial facilities, offices, factories, as well as the Japanese Embassy in Hanoi. We have developed unique services for commercial facilities in the Vietnamese market, such as support services for customers requiring various needs, and sanitary management instruction at food courts. With bases in Ho Chi Minh and Hanoi, the current number of employees has exceeded 500 people. In addition to conducting training on hospitality and skills improvement, we are stepping up efforts to foster personnel and to develop the organization through various initiatives in raising employee motivation, which include the "Good Job Award" and training tours to Japan.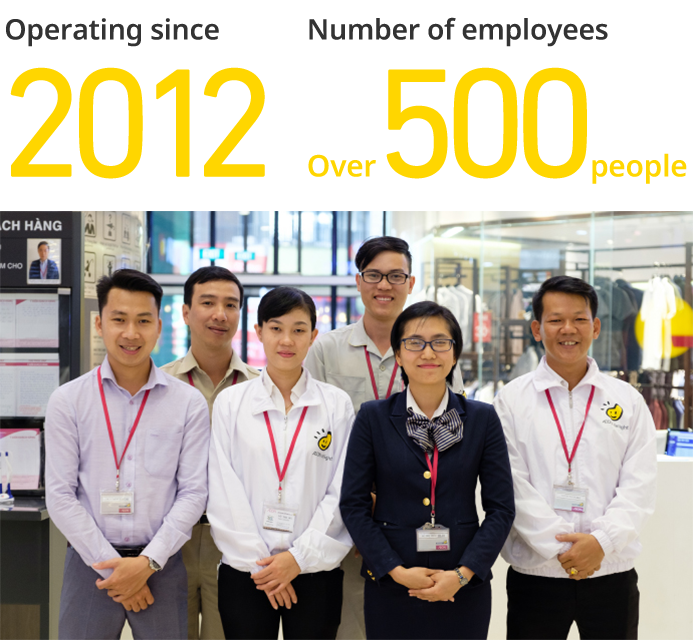 Provided Service
Facilities Management

Cleaning Services

Customer security

Security Services

Sanitary management

Others :

Energy saving solutions
Construction work
Parking lot management
Floor mat rental
Recreation space management
Vending machine rental
Shopping cart maintenance
Nursing room management etc.
Future Initiatives
Advancing to the next stage with marketing and innovation
By levereging our strengths in analyzing the current state of facilities and our reporting services to make improvement proposals, we are working to improve customer satisfaction and to strengthen our efforts in acquiring new clients. We are also enhancing our scope of service to include areas such as energy saving and interior works, while launching the development of items to improve existing services, such as promoting joint development of a bacteria detector used in cleaning with Hanoi University of Science and Technology.
While developing the business with a view to expand to Cambodia and Thailand, we are working to enhance services with an aim to become the outsourcing parner that contributes to the client's growth.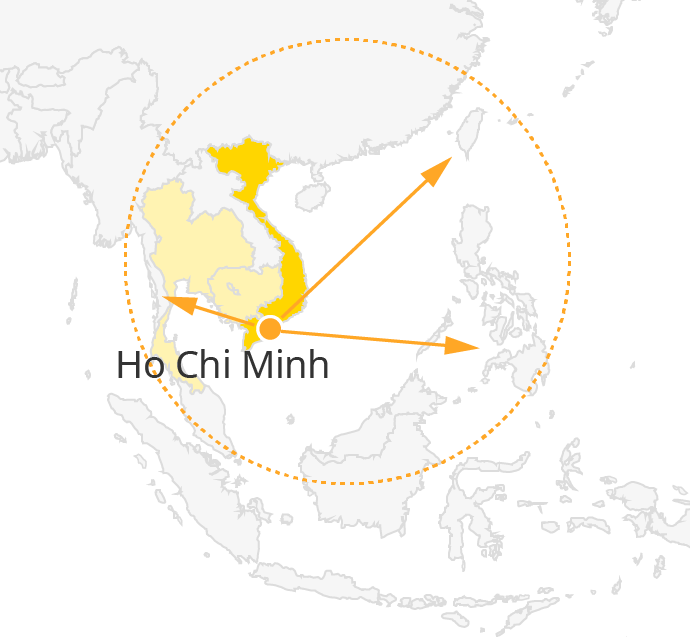 Affiliated Company
Close