We provide optimal solutions related to facilities by utilizing proven technology, knowhow and abundant human resources
AEON delight's strength lies in its extensive lineup of services founded on technology and knowhow accumulated from the customers' perspective and in highly skilled experts fostered in Japan and overseas.
Providing optimal solutions to resolve our customer's challenges
AEON delight is providing optimal solutions to resolve our customer's challenges with an array of services ranging from Management Services offering solutions related to efficient use of facilities including creating workplace concepts, designing office layouts, and energy management, to Operation Services related to facility management, cleaning, security and other facility operations.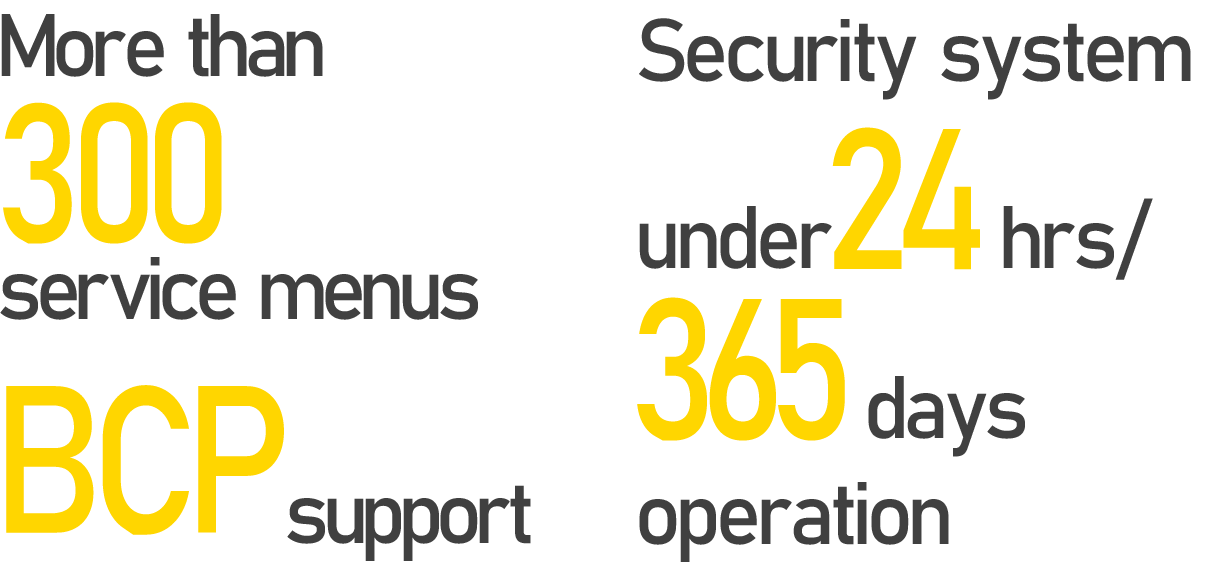 Abundant experts and network
AEON delight has research and training facilities within the AEON delight Group to foster professional personnel with a research curriculum based on practical knowhow. Providing high quality services are a total of about 20,000 qualified personnel at over 500 locations in Japan.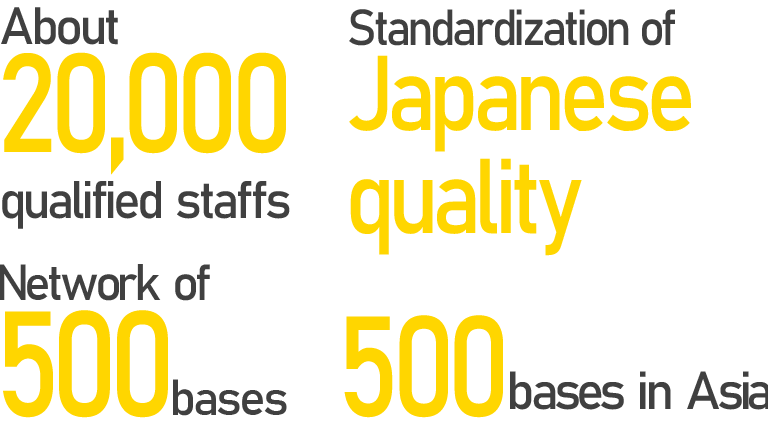 Technology and knowhow cultivated 50 years
AEON delight provides "value" indispensable for sustainable growth of corporations, by utilizing its knowhow in facility management which has been cultivated 50 years in order to provide optimal services related to indirect operations including facility management and operation as a client's strategic partner.